We use cookies to improve your experience on our website. By using this website, you agree to our use of cookies.Cookie InfoOK
By using this website, you agree to our use of cookies to help improve your experience.Cookie InfoOK
We use cookies.Cookie InfoOK
Search
Quick Quote
Enquiry line open NOW
9am-5pm Mon-Fri
---
Why not have one of our friendly advisors call back at a time to suit you?
Request Callback
Alternatively, you can send us a message and we'll get back to you ASAP!
Contact Form

School & Group Travel to the Isle of Wight
Education Destination is happy to support you with your preferred method of travel. We can provide a high quality door-to-door service at a highly competitive rate, help you make arrangements for your own coach or minibuses, or simply leave it up to you to arrange!
We can also include your Ferry Crossings to coincide with your chosen transport package.
Get a Quick Quote
---

Door-to-Door Service
Our most popular option is door-to-door coach travel. Your coach(es) will pick you up from school or any other nominated place and bring you to the Island. The same vehicle will then be available to you for the duration of your visit to meet all your itinerary needs, and then take you home again.
We have partnered with ALS Travel, an Island-based family run coach operator, and Southern Vectis, part of the UK-wide Go Ahead Group, giving us maximum flexibility and nationwide coverage with a huge range of vehicle types. Using local operators brings lots of advantages, including:
Named drivers with verified DBS/CRB checks
No need to provide accommodation / meals for the driver - because they will go home at the end of the shift!
No overnight parking considerations
Local area experts = free tour guide!
Lots of experience with school groups and Island venues
Rapid access to alternative vehicles / staff in case of a problem
Access to alternative vehicle types should you wish to divide your group for any reason once you are on the Island
Whatever vehicle types are most relevant for your requirements will be provided. Vehicles are available in various sizes from 8 to over 100 seats, with specialist wheelchair accessible vehicles if required.
We can pick you up and return you to/from your school or campus, any UK railway station, airport, ferry port or Eurotunnel terminal.
---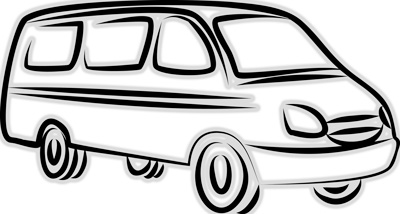 Bringing Your Own Minibus or Coach
If you'd like to bring your own minibus(es) or coach, we can help you arrange the ferry crossings, parking etc. required to complete your itinerary.
Education Destination can offer you a competitive travel package which fits your requirements.
---
On Island Travel
Education Destination can also provide for all your on-island transport needs. For some of our visiting groups, it makes sense to come across as foot passengers (perhaps to experience Europe's only commercial hovercraft service) and be met once over the water.
We can supply minibuses, mini and full-sized coaches as needed either on a daily or ad-hoc basis to coincide with your itinerary.
In all cases, specialised transport is available for those with mobility issues, however you must make your needs known at the enquiry stage so that this is properly provisioned and costed.
---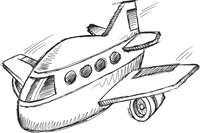 Overseas Visitors
Are you travelling to the Isle of Wight from Europe or further afield?
We can arrange to pick you up at your arrival airport, for example Heathrow, Gatwick, Southampton or Stansted. For visitors arriving on Eurostar we can pick you up at any of the international railway stations such as Ashford, Ebbsfleet or St Pancras.
We'll then drop you off again in time for your return journey home.
Top