We use cookies to improve your experience on our website. By using this website, you agree to our use of cookies.Cookie InfoOK
By using this website, you agree to our use of cookies to help improve your experience.Cookie InfoOK
We use cookies.Cookie InfoOK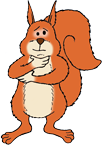 SAMPLE REQUEST
Help is ENABLED on this page - blue boxes like this one contain hints and tips as you scroll down
Switch Help OFF
Sample Request
Want us to send you FREE samples of our resources?
Simply tell us which age group(s) and subject(s) you're interested in and we'll send you complete resource(s) by way of example, and summary details of any others we feel would be a suitable match.
You can download the samples using the special link we will send you, or we can post you a printed copy. The choice is yours!
USE THIS FORM TO REQUEST SAMPLES
We'd love to share information about our FREE learning resources for Isle of Wight school trips. Request your free samples here.
Switch Help OFF
Top