We use cookies to improve your experience on our website. By using this website, you agree to our use of cookies.Cookie InfoOK
By using this website, you agree to our use of cookies to help improve your experience.Cookie InfoOK
We use cookies.Cookie InfoOK
Search
Quick Quote
Enquiry line open 9am-5pm Mon-Fri
---
Why not have one of our friendly advisors call back at a time to suit you?
Request Callback
Alternatively, you can send us a message and we'll get back to you ASAP!
Contact Form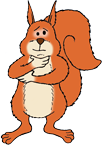 SEE TAPNELL FARM PARK THROUGH THE EYES OF A TEACHER
Help is ENABLED on this page - orange boxes like this one contain hints and tips as you scroll down
Switch Help OFF
... Through a Teacher's Eyes
---
---
Interactive Site Plan
Click on the numbered sections for details including photos and video clips...

Clickable Site Plan with video, photos and helpful information
The next best thing to undertaking your own pre-visit! Our experts have toured Tapnell Farm Park and have presented it "Through a Teacher's Eyes" so that you don't have to.
Mouse over the site plan and click on areas which interest you.
Help OFF
---
Teacher's Resource Map - Upper Key Stage 2
Find out which are the most appropriate areas of Tapnell Farm Park for your group, and see which of our learning resources apply best.
Help OFF
---
Full Venue Details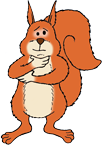 SEE TAPNELL FARM PARK THROUGH THE EYES OF A TEACHER
Help is ENABLED on this page - orange boxes like this one contain hints and tips as you scroll down
Switch Help OFF
... Through a Teacher's Eyes
Change Venue
---
Site Plan
Click on any of the following for more details:
---
Full Venue Details
Useful Documents
Everything you need to help you plan a school trip to Tapnell Farm Park. Click to download any document as a PDF.

The following documents should prove useful to those planning a group visit to Tapnell Farm Park

Help OFF




Top

unset($venuename); $venuename=$vnoriginal; unset($venuecode); $venuecode=$original;