We use cookies to improve your experience on our website. By using this website, you agree to our use of cookies.Cookie InfoOK
By using this website, you agree to our use of cookies to help improve your experience.Cookie InfoOK
We use cookies.Cookie InfoOK
Search
Quick Quote
Enquiry line open 9am-5pm Mon-Fri
---
Why not have one of our friendly advisors call back at a time to suit you?
Request Callback
Alternatively, you can send us a message and we'll get back to you ASAP!
Contact Form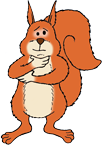 SEE OSBORNE THROUGH THE EYES OF A TEACHER
Help is ENABLED on this page - orange boxes like this one contain hints and tips as you scroll down
Switch Help OFF
... Through a Teacher's Eyes
---
---
Interactive Site Plan
Click on the numbered sections for details including photos and video clips...

Clickable Site Plan with video, photos and helpful information
The next best thing to undertaking your own pre-visit! Our experts have toured Osborne and have presented it "Through a Teacher's Eyes" so that you don't have to.
Mouse over the site plan and click on areas which interest you.
Help OFF
There is no Teacher Map for this venue as they provide their own educational resources
---
Full Venue Details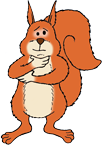 SEE OSBORNE THROUGH THE EYES OF A TEACHER
Help is ENABLED on this page - orange boxes like this one contain hints and tips as you scroll down
Switch Help OFF
... Through a Teacher's Eyes
Change Venue
---
Site Plan
Click on any of the following for more details:
---
Full Venue Details
Useful Documents
Everything you need to help you plan a school trip to Osborne. Click to download any document as a PDF.
The following documents should prove useful to those planning a group visit to Osborne
Help OFF
A Teacher's Perspective...
We asked a teacher who visited Osborne recently to share some insights about their experience.
Hopefully this will help you decide whether this venue is suitable for your own group.
Help OFF
By Spencer Brown | Secondary History Teacher
As home to one of the most well-known Queens of England, Osborne house and estate has a lot to offer educationally. Albert was a great forward thinker and this is apparent across the estate.

This provides many possible curriculum links across numerous subjects including:

History:
KS1: Significant historical events, people and places in their own locality.
KS1: Changes beyond living memory that are significant nationally or globally.
KS1: The lives of significant individuals in the past who have contributed to national and international achievements.
KS2 & 3: A local history study.
KS2 & 3: A study of an aspect or theme in British history that extends pupils' chronological knowledge beyond 1066.
KS3: Ideas, political power, industry and empire: Britain, 1745-1901.

Science:
Use the gardens to find out more about living things and their habitats

Art:
Use the house and grounds as inspiration for the pupils to record their observations in sketchbooks, journals and other media as a basis for exploring their ideas.

---
Free self-led Visit
Enjoy a free education visit and design your own day to suit your curriculum needs. Explore the house and grounds, including the beach and the Swiss Cottage. The Swiss Cottage Museum collection forms the inspiration for an Enquiry Visit, during which pupils become story-tellers writing their own tales of Victorian explorers and collectors and the weird and wonderful treasures they found while travelling the world.
Or book our Story Mat session, during which volunteers use a beautiful textile map of the Isle of Wight to tell the story of the royal children and how they collected bits of geology for their museum at Swiss Cottage.
Hands-on Discovery Visits
Choose a hands-on workshop led by the formidable (and wonderful) costumed interpreter Mrs Pilkington. During the session your pupils will step into the world of a servant and discover what life was like below stairs. At just £100 per session (max 40 pupils) the workshop has been specially developed to meet the needs of the different key stages to really enhance your visit.
Don't miss:
Nearby are Carisbrooke Castle and Yarmouth Castle. Why not book a visit with your class and discover all that English Heritage has to offer on the Isle of Wight.
Ask a question...
Have a question about Osborne that's not answered here?
Ask one of our experts!
Full Venue Details
What Is It?
Coaches can drop off close to the main entrance at kerb level. A 100-150m walk along a level footpath is then required but does not involve mixing with live traffic. After drop-off, coaches move to a parking area.
What Is It?
Situated in part of the Petty Officers' Quarters, a large gift shop and cafe adjoin the ticket office. If you are a large party, on arrival send a representative to collect the tickets and ask for the side gate to be opened. This will avoid the need to bring the group through the often-busy shop.
What Is It?
The exhibition in the Petty Officers' Quarters is a great place to start any visit. Discover the story behind the magnificent house and grounds, as well as the lives of the Victorian royals and servants who cared for them.
What Is It?
Originally provided flowers for floral displays but after Queen Victoria's death it fell into decline. Now this restored garden supplies the house with beautiful floral displays once more.
What Is It?
Built to accommodate large state receptions, the Durbar Room is exquisitely decorated in a style to reflect the queen's status as Empress of India, in which she took great pride and interest.
What Is It?
Richly decorated rooms used for formal occasions and receiving important guests. They are filled with sumptuous furnishings, presented as they would have appeared in the 19th Century.
What Is It?
Full table service restaurant. This area cannot be used for picnics.
What Is It?
Built to give the royal children an insight into the lives of ordinary people, this imitation house is where they learnt the art of household management, including growing their own vegetables in the garden.
What Is It?
Walk in the footsteps of Queen Victoria's famous servant as you wander the beautiful grounds.
What Is It?
Queen Victoria's private beach. See the queen's bathing machine and enjoy beautiful views of the bay.
What Is It?
Get an intimate glimpse into royal life as you explore the private rooms used by Queen Victoria, Prince Albert and their children. See the royal nursery, Prince Albert's writing desk and even the queen's bath!
What Is It?
Offering beautiful views over the gardens and down to the sea, the Terrace Gardens are filled with the signature features of classical Italian gardens, including colourful plantings gazed upon by elegant statues.

Top

unset($venuename); $venuename=$vnoriginal; unset($venuecode); $venuecode=$original;