UK School & Student Visits from Belgium
Are you based in Belgium and considering a school trip or student visit to the UK?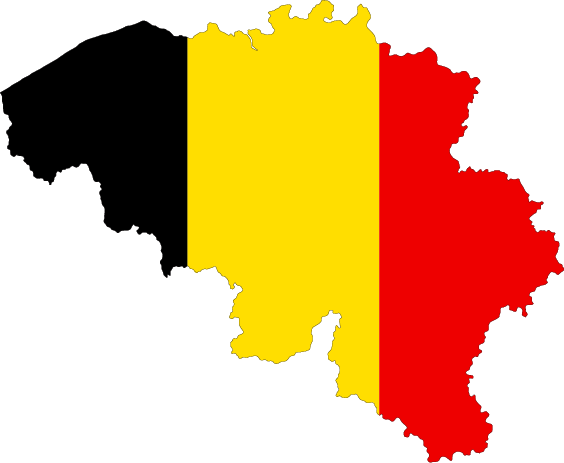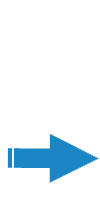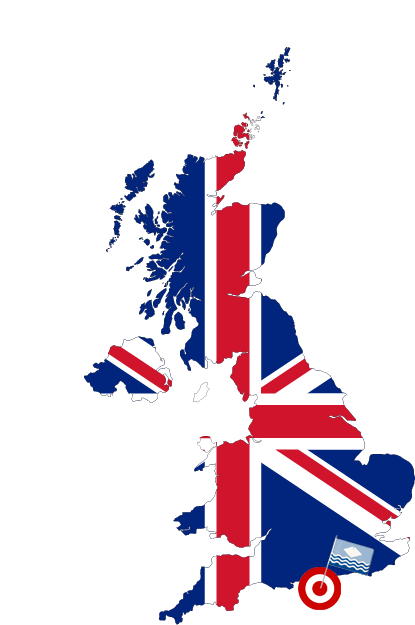 Travel from Belgium to the Isle of Wight in just a few hours!
The Isle of Wight is the UK's Island Classroom, offering a wide range of learning opportunities for all age groups in many different subjects. Our rich history began 120 million years ago with the dinosaurs, then more recently the Roman and Norman invasions of Britain, and the establishment of Queen Victoria's family home.
Our Island features many natural wonders, including the incredible rock formations of The Needles and Alum Bay, and the fossil-rich eroding chalk and sandstone cliffs which form our coastline of golden sandy beaches.
One of the sunniest and warmest parts of the UK, the Isle of Wight is within easy reach of London and many airports - including Heathrow, Gatwick, Southampton and Bournemouth. Cross The Solent (the stretch of water separating us from mainland UK) by ferry or take a flight on Europe's only commercial hovercraft service.
Just 385Km2 and welcoming millions of visitors each year, the Isle of Wight is easy to travel around whilst you sample everything we have to offer - from world-class watersports and outdoor activities such as tree climbing, through to a diverse range of visitor attractions including museums, animal sanctuaries, theme parks and much more. Our venues offer high quality teaching and learning resources prepared in English, which cover many different subjects including sciences, history, geography, geology, mathematics, arts, engineering and more.
We're confident you won't find a better destination for your overseas student visit to the UK and we'd love to welcome you to the Isle of Wight. Why not contact us and tell us your plans. We'll help you put together the perfect itinerary for your group. We can include all your UK travel and accommodation needs, or let you take care of your own arrangements.
---
Travelling to the Isle of Wight from Belgium with school groups
Shown below are the most common methods of travel to the Isle of Wight for groups originating in Belgium
These details were correct at the time of publication, but we cannot guarantee they are still accurate. Journey and transfer times are for guidance only and do not include connection alignment. Why not contact us to check?
Education Destination can MEET YOU at your arrival airport or terminal and bring you to the Isle of Wight, taking care of all your UK transport and accommodation requirements. We're also happy for you to arrange your own, however we're not currently able to arrange the international leg of your travel.
Origin City
Destination
Carrier(s)
Journey Time
Transfer to Island
Notes
Brussels (Bruxelles)
London
Eurostar
2h 00m
-1h for GMT/BST
2h 30m


/

+

Brussels (Bruxelles)
Ashford
Eurostar
1h 30m
-1h for GMT/BST
2h 30m


+

Brussels (Bruxelles)
London Gatwick [LGW]
Easyjet
1h 05m
-1h for GMT/BST
2h 00m


/

+
---
Travel Requirements
There are no special requirements for visiting the UK, or the Isle of Wight, from Belgium.
All students will need a current passport valid for the duration of their stay, and to present this on entry to the UK.
The Isle of Wight uses pounds sterling as currency, although a limited number of stores and service providers will accept Euro notes. We advise visitors wishing to exchange Euros or other currencies for sterling after arrival to use a reputable bureaux de change such as those found in main Post Offices and many travel agencies.
Browse Venues
Browse Subjects
Browse Accommodation
About our Teaching Resources
Education Destination publishes hundreds of high quality teaching resources for Isle of Wight venues. These are written in English and grouped according to England's school age grading system, Key Stages. The following table is an approximate conversion between English Key Stages and the banding system used in Belgium:
| Key Stage | Ages | Equivalent |
| --- | --- | --- |
| Key Stage 1 | 5-7 | Varies |
| Lower Key Stage 2 | 7-9 | Varies |
| Upper Key Stage 2 | 9-11 | Varies |
| Key Stage 3 | 11-14 | Varies |
| Key Stage 4 | 14-16 | Varies |
| Key Stage 5 | 16-18 | Varies |
Browse Resources