We use cookies to improve your experience on our website. By using this website, you agree to our use of cookies.Cookie InfoOK
By using this website, you agree to our use of cookies to help improve your experience.Cookie InfoOK
We use cookies.Cookie InfoOK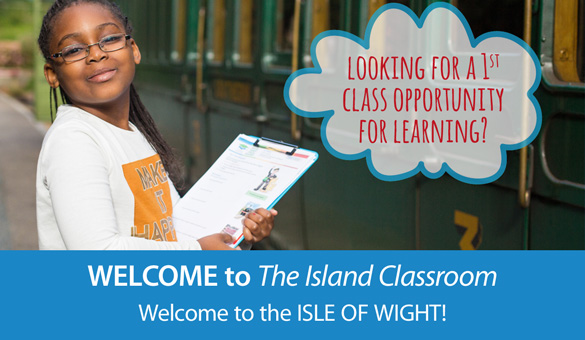 +46 NEW resources coming soon

towards our target of 1,000!
BESPOKE
ISLE OF WIGHT SCHOOL TRIPS
We are Education Destination
We provide bespoke curriculum-relevant educational visits to the Isle of Wight supported by 704 quality resources and activities designed by local teachers. Enrichment by stealth!
What do we mean by bespoke? Simply that everything about our service is customised to suit your exact requirements, at no additional cost to you.
LATEST FEEDBACK FROM

HAPPY CLIENTS
10/10 without your help, advice and the brilliant educational resources, this trip would not have been anywhere near as good. You responded immediately to all of our many questions and produced an excellent itinerary for our week. Having not taken our school to the Isle of Wight before we did not really know what to expect and how it was going to turn out, but everyone said what great week it was and there was a good mix of activities and something for everyone to enjoy. We have had good feedback from the parents who have said how much the girls enjoyed themselves.
It was delightful to have contact with the education destination team on the Island as it made myself as group leader feel there was that added safety element to the whole trip and that there was a name and a face to support if there were any problems (which of course there weren't). Education Destination have gathered so much information saving the school endless extra hours. It was great that schedules could be accessed online including all of the school information and activities for the places we were visiting. The website was brilliant for this.
RANDOMS FROM

RECENT SCHOOL TRIPS