TUESDAY
08:00
Everyone's up for breakfast after a relatively uneventful first night
It's a quick bite today as the first activity is on the other side of the island
09:15
Arrive at the Dinosaur Farm near Brighstone after a lovely coach trip along the Military Road
09:30
An early start because of tidal conditions later, the students meet up with resident paleontologist Oliver (a former middle school teacher) for a fascinating introduction about the geology and fossils to be found in the local area.
A tour of the exhibitions follow, with some fun breakout sessions including fossil handling and identification (the boys especially loved finding out that a coprolite they were holding is actually dino poo!) in readiness for the next activity.
11:00
A quick 5 minute coach ride later and we are at a local beach famous for its fossil finds and dinosaur footprints - Compton Bay.
After a safety briefing and a toilet break the group heads down to the beach to see what they can find.
12:30
It's back to the coach to grab a packed lunch overlooking the beach before heading off on the next adventure.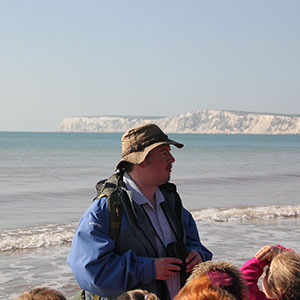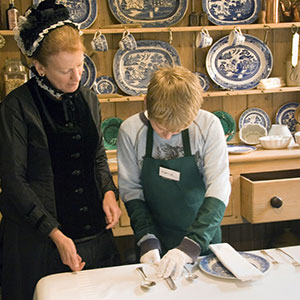 13:30
Arrival at Queen Victoria's Osborne House after a coach journey from the beach. And now for something completely different!
After a guided tour of the main house, it's time to head "below stairs" to find out what life was like for the servants - under the watchful gaze of Mrs Pilkington the housekeeper! It's pinnies on before brasses are polished, beds are made (properly - with sheets and blankets), and shoes cleaned.
Then some free time to explore the grounds, the Swiss Cottage playhouse for the young princes and princesses, and the Queen's private beach.
16:30
Coach arrives to take the group back to the hotel for dinner, and then another quick change!
19:00
A quick coach ride to the next town of Sandown, then it's wetsuits and lifejackets on for a supervised surfing lesson in Sandown Bay!
21:00
Back to the hotel for hot chocolate and bed.