Our most popular school trip activities in Cowes
Home > Isle of Wight School Trip Activities > Cowes
Education Destination are experts in planning school trips to the Isle of Wight, taking care of all aspects including accommodation, transport and booking your activities and attractions.
Scroll down to read about our most popular group activities in Cowes.
Cowes is located on the west bank of the estuary of the River Medina, facing the smaller town of East Cowes on the east bank. The towns are linked by a "floating bridge" - a chain ferry, which runs throughout the day on a regular basis.
It has been the home of international yacht racing since the founding of the Royal Yacht Squadron in 1815, and gives its name to the world's oldest regular regatta, Cowes Week, which occurs annually at the beginning of August. Powerboat races are also common and popular.
Cowes is now the terminus for Red Funnel's Red Jet high-speed catamaran service to Southampton, and East Cowes is the terminus for the company's RO-RO vehicle/passenger ferries, also linked with Southampton.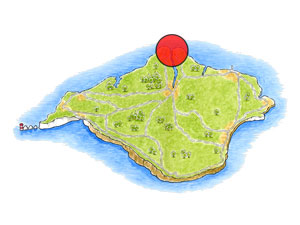 Alternative Isle of Wight locations...
Newport
Ryde
Sandown
Shanklin
Ventnor
West Wight
Top 10 Island Attractions 2023